Portable Buildings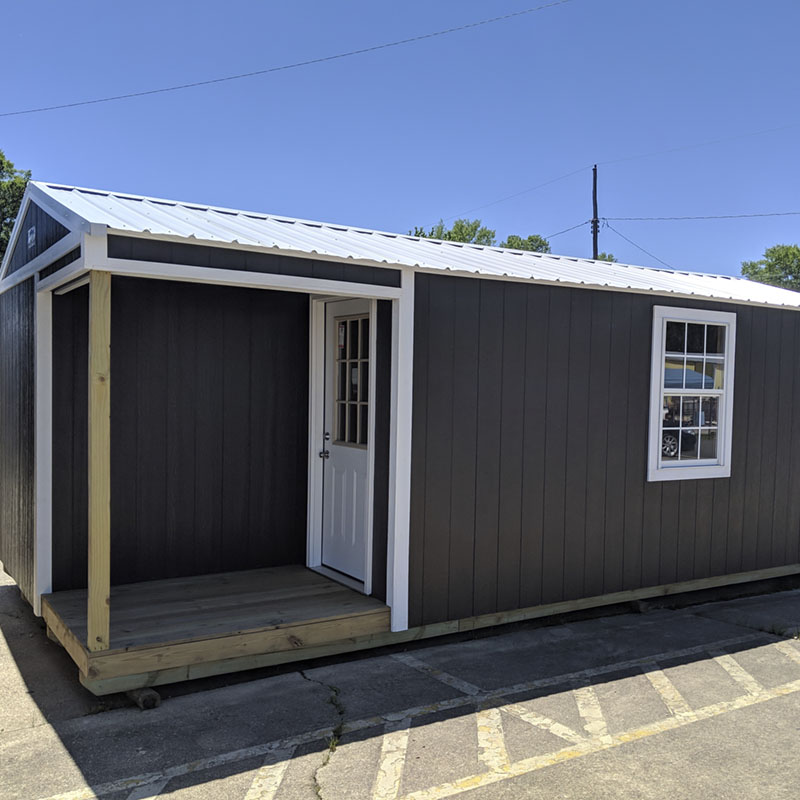 Our portable sheds are great for storing garden tools, lawn mowers, lawn furniture, pool accessories, bicycles, toys, gas grills, and much more. Built by our own craftsman, our storage buildings come in many different shapes and sizes. By building them ourselves, we minimize the cost and have great flexibility over the options and accessories available. You win because you get a great price and get the storage building you want.
Can't find the storage building you want sitting on the yard? Let us know and we can build one to your specifications.
Have any questions about which storage building and what options or accessories will work best for you? Call or come visit with the experts at Ken's Discount for advice.