Building Materials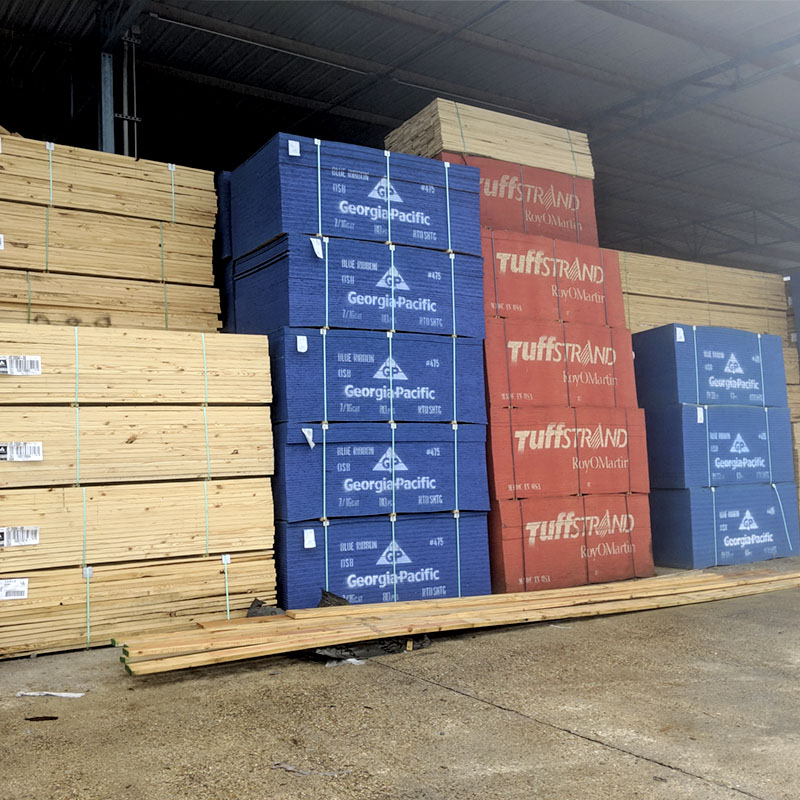 We have 2 full service lumber yards in South Arkansas. There we stock:
#2 Yellow Pine from 1x4 - 6x6 from 8' to 20' long
Oak, Cedar and Pine Plywood
MDF, OSB Waferboard, Peg Board
Spruce Studs
Treated Lumber and Plywood
Fence Pickets
Landscape Timbers
Moulding
Rebar
Doors
Windows
Concrete mix
Concrete Blocks & Bricks
PVC & Steel Pipes
Septic Tanks
And so much more! Visit one of our two locations and we'll help you find the materials you need for your next project!